Here is what some of our customers have to say…
Exterior Painting
They were amazing to work with!
Exterior Painting
From start to finish everyone at PaintPro was courteous, prompt, professional, and great at what they do. It was truly a pleasure to work with them and look forward to future painting projects. They did our whole house, shop, and two decks and there is nothing I was not completely satisfied with. They were very accommodating of my scheduling needs, which I very much appreciated. Thanks y'all!!
Interior Painting
Great work and really nice guys. I would definitely hire them again. Derek was easy to work with and always very quick to respond.
Interior Painting
Enjoyed working with Derek & the team. He talked me through the whole process & was super responsive to my needs. The paint team were down a man (flu?) so things took a little longer than expected. But they were nothing but friendly and respectful when I would poke my head in on their work and they got all of the touch-ups done that we requested. Thanks, PaintPro!
Inteior Painting
Great experience. Honest and trustworthy. Highly recommend.
Exterior Painting
Great experience. Would highly recommend!!!
Exterior Painting
Bobby and his crew at PaintPro are phenomenal. He gave a reasonable bid for the exterior painting of a multi-level home and showed up when he said he would. His team worked until the project was complete and cared about the quality of their work. Bobby oversaw his crew and truly managed the project — just like he said he would. I look forward to working with him again AND referring he and his team to anyone looking for a first rate painter.
Interior Painting
Bobby was super accommodating to us in changing the plan for our paint job over the course of a few weeks. He was always patient, never pushy, and was able to adjust the estimate each time we changed our mind! His crew came out and finished the job in two days and did a wonderful job – both with the painting as well as some minor repairs to a wall and ceiling. While there is one small area that was overlooked on the ceiling, he is sending his staff back out to fix it ASAP. We were impressed by his professionalism, quality of work, and willingness to accommodate our changing needs. Would definitely hire him again!
Interior Painting
Bobby and his team were great! Would highly recommend them.
Stephany B.
December 7, 2017
Interior Painting
My project timeline changed several times and Bobby easily accommodated my schedule. The team completed my project a day early and it looks great.
Exterior Painting
Very professional, quick to respond, completed the work right on schedule. The wood siding on my house was very old and weathered and needed some replacement boards. The team did a great job of blending in the new and old wood with the stain.
Exterior Painting
Very good experience with this contractor. My house looks great!
Our experience with PaintPro was great from first contact through completion of the job.
Andy D.
Interior Painting
They were great to work with and got the job done so quickly! Would recommend them to anyone looking to paint the interior of their house! Great work!!
Interior Painting
Bobby helped me get painters out to my house when I was in a bind. Thank you!!!
Exterior Painting
PaintPro exceeded our expectations. Bobby and his team did an awesome job on our mid sized exterior paint job. Incredible prep work and attention to detail. Could not be happier.
Interior Painting
Bobby was incredibly professional, always punctual, and went above and beyond constantly to make sure the job was done properly and that my clients and I were pleased with all aspects of the project. He was always prompt to respond through the entire process of getting a quote, scheduling the work and then getting the work done. His crew was professional, courteous, worked quickly and skillfully, and cleaned up after themselves. I'm a designer in town and have already recommended him to other folks/am getting quotes from him on future projects. Highly recommended.
Interior Painting
Bobby was super quick to communicate with me, get me a quote, and get scheduled. They even called 4 days before scheduled start date and asked if they could come start early! They did a great job and I would hire them again.
Interior Painting
Bobby has been fantastic to work with; he repainted the entire interior of my house and stained my cabinets, front door, and banister. I found his prices to be very competitive upfront and he was very helpful in navigating this project. Bobby was very responsive throughout the project and paid attention to the details that ensured a very high quality job, even pointing out minor details in his final inspection I didn't see and subsequently volunteering to come out and fix them ASAP. No job of this size is going to be perfect but Bobby did his best to ensure it was absolutely as close as possible. Thanks for your hard work Bobby!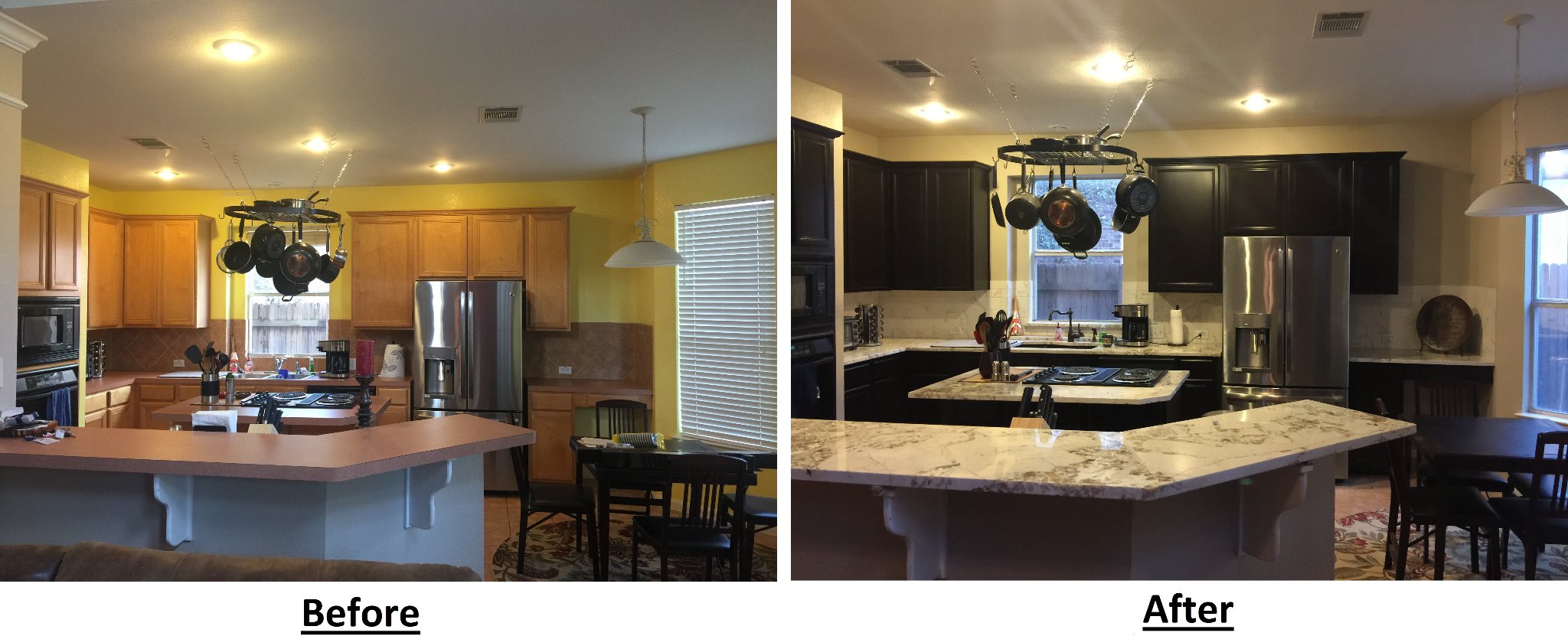 Exterior Painting
Bobby was so professional and very responsive to all of my requests. He has very good subs working for him. They were all very present to have around my house. Could not have been more pleased. Will use him again for the interior.
Bobby and his entire team were knowledgeable, professional and provided an exceptionally high level of quality work backed with great communication. Highly recommend hiring PaintPro!
Interior Painting
Very professional and clean!
Interior Painting
So blown away by Bobby Ross and his team from PaintPro. I received three quotes from contractors, however upon meeting Bobby, I knew immediately that his company would be the one I'd go with. He has the most pleasant, calmest demeanor, and never once did he make me feel pressured into choosing his company. His team consisted of Juana, Jorge, Arturo, and Reyes, and they did the most phenomenal job. Our house looks AMAZING. Also, a big shoutout to Brandy, their paint consultant, as she helped me choose the PERFECT colors for our home. Our place truly looks amazing. Great attention to detail. Also very impressed at how thorough they were covering up everything (floors, baseboards, carpet, cabinets,) the day before they started. So happy I went with them. Would use them again in a second and definitely recommend them.
Interior Painting
Bobby came out and gave me a quote, and his team started painting two days later. Super happy with the quality of the work! I was quoted two days for the work, but they got in done in one day– HUGE BONUS! I highly suggest hiring them. Great job, guys!!
Interior Painting
The PaintPro crew did an excellent job! From the beginning, the plan was clearly communicated, the crew was friendly, and we are very happy with the result.
Interior Painting
The PaintPro crew did a terrific job on our project! The owner Bobby was very professional in scheduling and handling changes that we requested. Bobby did an exceptional job communicating every step of the way, providing daily status and being proactive. In our case the project was done ahead of schedule (When does that ever happen on remodeling projects??) Overall an excellent value! I would definitely work with PaintPro again. Thank you.
Interior Painting
The guys were hard working, very good, super easy to get along with and got everything done in the quoted amount of time. They also did a great job of cleaning up and returning in place whatever they had moved.
Exterior Painting
I used this company for several projects on the outside of my house and garage. They were fast, efficient, very careful with their carpentry and painting, and eager to do the job correctly. I found Bobby very responsive whenever I shared a concern with him about any facet of the job. I would absolute recommend this company for any work within their capacity!
Exterior Painting
Bobby and his crew were wonderful and provided great customer service. We are extremely happy with the exterior paint and trim/siding repair project they completed. From quote to the end of the project, PaintPro worked quickly, professionally, and showed great care. We highly recommend PaintPro!
Interior Painting
Great Job! House looks wonderful.
Exterior Painting
I have to say that Bobby and his team did an excellent job. They made several small repairs, sealed, painted my home with two coats at my request. Bobby was very responsive to all my questions. I really love the way my home looks now.
Interior & Exterior Painting
Bobby is a pleasure to work with. Completely professional and on top of things. It's great to get return phone calls and emails promptly. He understands customer service and provides it. I'm so glad I got to use his company for this project.
Interior Painting
Bobby was very professional, polite, and awesome! He was very responsive and on top of everything. Our house looks perfect!
Shannon H.
Interior Painting
Paint pro did an amazingly beautiful job. I highly recommend him and will be using him the next time I hire a painter.
Interior Painting
Easy to schedule, fast workers, job was very professional, PERFECT lines, Bobby answers his calls and texts immediately. I am beyond pleased…and I am hard to please!
Interior Painting
Great job , and the completion time was awesome !!
Interior Painting
Painter was thorough and meticulous, and super friendly. Follow up was good from Bobby. Will probably hire these guys to do more paint work in the new house.
Interior Painting
Bobby Ross of Paint Pro was very detail oriented and professional from the get-go. Bobby provided insight, suggestions, plans, and was very polite and flexible with my ever changing mind. Bobby is a great communicator by phone, text, email, and in person. One thing I really appreciated about Bobby is that he checks in on the job frequently with his sub-contractors and also shows up in person at the job site to see how everything is looking. Bobby provided us with nice English-speaking subcontractors to paint the entire inside of our house. It was a huge job which required numerous patch jobs, tape and floating, texture, baseboard replacements, etc. The previous owners did a lot of damage to this house that had to be corrected before we moved in. Bobby's guys, (Francisco & Samuel), did a great job of staying positive and even sang on the job numerous times. They stuck to the plan that Bobby provided and did exactly what he told them to do. Francisco and Samuel did an excellent job and took pride in their work. The house was so poorly painted before that they took before and after pictures to use on their profile page. Bobby also hired another subcontractor named Matt to refinish our kitchen and bathroom cabinets. Matt worked slow but meticulously. The cabinets look great. The only negative thing I can say is that Matt put the bathroom cabinet doors on upside down so we have to turn them around… but no biggie. That should be an easy fix. Paint Pro uses high quality paint from Sherwin Williams., not the cheap stuff you find at the big box stores. I highly recommend Paint Pro for any paint job you need.
Interior Painting
Paintpro really took the time to inspect the house before giving an itemized quote. Paintpro offered a painting consultant which I loved!! I will definitely use them again to paint the rest of my house!
Bobby and his crew are excellent!! They have a great eye for detail and make great color suggestions. Bobby is very professional and is a great communicator. He really did a great job for us and we will hire him again for all our painting jobs in the future!
Interior Painting
Bobby of Paint/Pro did an excellent job painting the interior and exterior of a small newly constructed building, actually a yoga studio. He didn't complain about using several colors of paint and made some useful suggestions about how to paint certain areas. The paint job was neatly executed and he cleaned up everything when he finished. From beginning to end, Bobby was pleasant to work with and very professional in every aspect. I'll hire him again to do my next painting. Very highly recommended!
Interior Painting
Excellent, excellent work. Bobby is very professional, courteous, prompt, reasonable rates. I am very happy from start to finish. I plan on hiring him again and also will recommend him to everyone!!
Need Painting
PaintPro was hired to paint the exterior of my guest house and I couldn't be happier with the service and quality. They were outstanding with turn around time, price value, and overall customer service. There was a portion of the house being stained and they recognized that the color wasn't going to do what I wanted color wise- so they made sure to check with me and recommend a different color so I could get the look I was going for.
Interior Painting
We contacted PaintPro when we were moving into a new home and were not happy with the paint color. We had a very short window of time before we were moving in. We wanted the interior painted before the furniture was delivered. Since we were moving from out of town, PaintPro, Bobby Ross went out of his way to go to the house to view the job and give an estimate. The estimate was reasonable and Bobby said he could start the job immediately and be finished painting the entire interior in three days. We gave him a key and he kept us posted via text and email as to the status of the job and with any additional questions. We are very happy with the finished product. I would recommend PaintPro to anyone…in fact have already passed their information to neighbors.
Need Exterior Painting
There were some glitches along the way which made the job much longer than expected. But the end result was very good.
Interior Painting
Bobby painted the walls in our corporate office. He was reasonably priced, easy to work with, flexible, and with good communication throughout. He even came out on Thanksgiving weekend so that we could get the paint job done while employees were off. The office looks fantastic with our brand colors! I will definitely hire him again.
Need Interior Painting
I'm thrilled with my experience. Bobby came out on my weird schedule to do a consultation, and he got me in quickly to finish the job. I had a tricky border to paint at the top of the wall that was not easy to do, and he did a great job covering a difficult color. I will definitely call him again for my next painting project. Thanks Bobby!
Crystal B.
Interior Painting
Painted two large accent walls and touched up bathroom trim. Arrived on time, finished in time estimated and went beyond to patch a crack in the wall. Will definitely use again! Highly recommended.
Bobby did a wonderful job painting the interior of my house. He spent a lot of time on it and had great attention to detail. I also trusted him alone in my house, which is saying a lot for me! I'd highly recommend hiring Bobby!